----

This Wiki page is locked. Feedback on this page is welcomed on the associated discussion page.
Changes can not be made. Ideas from other campaigns are preserved for historical reference.
Navigate to the "discussion page," by clicking the link at the top of this page.

----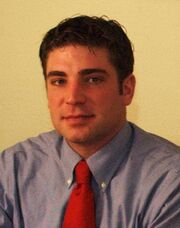 JASON DAVIDEK FOR STATE REPRESENTATIVE
Background
Edit
Bringing a Positive Change to State Government
Being a Citizen's Representative
Honesty, Integrity, & Transparency to government
Cutting Wasteful Spending that should be used to decrease property taxes
Bringing good jobs back to the district by helping businesses grow and expand
Ending Corruption
Stopping midnight pay graps, legislative perks and taxpayer funded bonuses for campaign work
Reducing the size and spending of our legislature to put that money in the hands of the taxpayers
Bring a new perspective and vision to state government with hard work, determination, and the energy to do so
Self imposed term limits. It's time to end career politicians and focus more on representing the citizens.
Community content is available under
CC-BY-SA
unless otherwise noted.